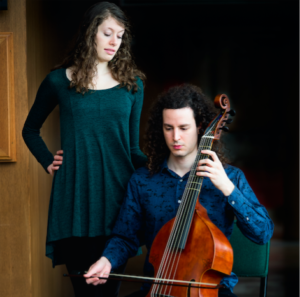 New to the Boston area, Lyracle is an ensemble dedicated to repertoire featuring voice and viol-family instruments. Since founding Lyracle in 2018, we've focused exclusively on exploring the lesser-known practice of accompanying the solo voice with a single viol. We aim to bring more attention to this practice through research and performance. In 2020, Lyracle was one of four ensembles selected to participate in the Early Music America Emerging Artist Showcase and performed at the 58th Conclave of the Viola da Gamba Society of America. Lyracle has also been invited to perform on concert series including Pegasus Rising, GEMS Midtown Concerts, the Long Island Early Music Festival, Early Music Missouri, the Society for Historically Informed Performance, and the VdGSA's Gamba Gamut at the BEMF Fringe Festival. Lyracle has given presentations on their research and curatorial processes at the Low Strings in the Early Americas Online Symposium and at the Sixth-Annual Indiana University Jacobs School Of Music Historical Performance Conference. Lyracle is a registered 501(c)(3) nonprofit and has received grants from the Massachusetts Cultural Council and the Iguana Music Fund.
Artistic Directors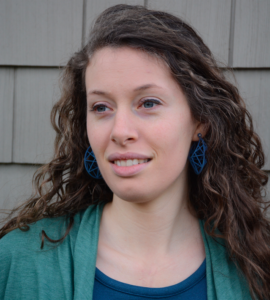 Mezzo-soprano Ashley Mulcahy is a recent graduate of the Voxtet Program (MM '19) at the Yale School of Music and Institute of Sacred Music, which provides four students each year a full scholarship to study early music, oratorio, and chamber music. At Yale, Ashley studied with James Taylor and had the opportunity to work with many internationally renowned conductors, including Nicholas McGegan, Masaaki Suzuki, David Hill, and Simon Carrington, and performed at venues such as Carnegie Hall, Alice Tully Hall, and the Leipzig Gewandhaus. Ashley has performed with numerous ensembles including Bach Collegium Japan, Theatre of Voices, New York State Baroque, The Newberry Consort, Music of the Baroque, and the Handel and Haydn Society. She recently relocated to the Boston area, where she is a regular soloist at Marsh Chapel, under the direction of Scott Allen Jarrett. Ashley was a Young Artist at the 2017 Boston Early Music Festival and earned a BA in Italian and a BM in vocal performance from the University of Michigan, where she studied with Carmen Pelton.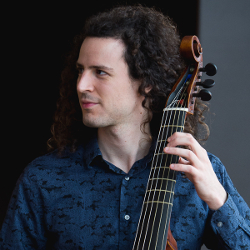 James Perretta is a Boston-based viola da gamba player who is active as a performer, arranger, and teacher. For Lyracle's concert programs, James arranges polyphonic madrigals for voice and viol, synergizing his facility on the viol with his knowledge of 16th and 17th century counterpoint. He is also active on TikTok and YouTube where he records his own arrangements of video game music for solo viol or viol consort. James enjoys working on projects that span multiple genres and explore the use of extended techniques on the viol. He currently teaches private lessons, group classes, and workshops at the Powers Music School in Belmont, MA and has performed with viol consort Long and Away. James holds a B.M. in Cello Performance and a M.S. in Computer Science from the University of Michigan, where he studied modern cello with Richard Aaron and Baroque cello and viola da gamba with Enid Sutherland. He is currently pursuing a Ph.D. in Computer Science at Northeastern University, hoping to pursue a dual-career as a musician and Computer Science teacher.
Board of Directors
Ashley Mulcahy, President
James Perretta, Secretary and Treasurer
Michaela Byrne
Jonathan Juett
Kelsey Lee